Sudah beberapa kali saya melihat postingan ini, tapi barulah sekarang hati saya tergerak untuk mengikutinya *halah.
Well, here we go:
1. How do you keep track of your TBR pile?
Pakai Goodreads. Semuanya masuk ke rak to-read saya.
2. Is your TBR mostly print or ebook?
Kebanyakan
print
. Saya memang termasuk jarang baca ebook.
3. How do you determine which book from your TBR to read next?
Biasanya tergantung mood yah. Belakangan saya buat
Read That to-Read
yang sifatnya bulanan. Saya mengambil tema tertentu, lalu memilih buku yang sesuai tema bulan itu.
4. A book that's been on your TBR list longest.
Dulu "The Miraculous Journey of Edward Tulane" - Kate DiCamillo, tapi buku ini akhirnya saya baca bulan lalu (review
di sini
). Kalau sekarang sih, novel "The Sound of Mountain" - Yasunari Kawabata. Sudah dimasukkan di to-read sejak Maret 2012.
5. A book that you recently added to your TBR pile?
"Bonus Track" - Osamu Koshigaya. Baru-baru ini lihat promonya oleh Penerbit Haru dan langsung tertarik untuk baca.
6. A book on your TBR strictly because of its beautiful cover?
Umm... rasanya gak ada yah. Kebetulan saya tipe yang pengin baca suatu buku karena isinya :)). Biar kovernya cantik, tapi kalau kurang tertarik sama isinya, ya tidak saya masukkan di daftar bacaan.
7. A book on your TBR that you NEVER plan on actually reading
Tidak ada. Kalau setelah lama tidak terbaca dan ternyata saya kehilangan minat, ya saya hapus dari rak di Goodreads.
8. An unpublished book on your TBR that you're excited for
"Winterflame" - Fachrul R.U.N. Lanjutan serial Vandaria Saga. Kabarnya akan terbit tahun ini. Entah November ini, atau Desember depan.
9. A book on your TBR that everyone recommends to you
Mungkin "The Ocean at the end of the Lane" - Neil Gaiman kali yah.
10. A book on your TBR that basically everyone has read except you?
Hmm... "Pride and Prejudice" - Jane Austen? :)). Buku klasik yang merupakan salah satu mahakarya genre romance, tapi belum baca aja sampai sekarang.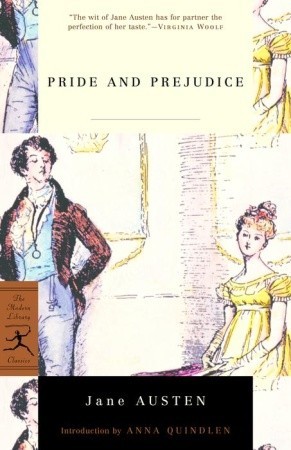 11. A book on your TBR that you're dying to read?
"The Left Hand of the Darkness" - Ursula K. Le Guin. Novel fiksi ilmiah yang mengangkat tema gender dengan menampilkan sebuah masyarakat alien yang mampu memilih dan mengubah jenis kelaminnya sendiri.
12. The number of books on your Godreads TBR shelf?
Saat ini terisi 94 buku. Susah banget mengurangi angkanya :'). TBR menggunakan prinsip "mati satu tumbuh seribu" soalnya :)).
Sekian TBR tag dari saya :D. Kalau ada yang tertarik untuk ikutan juga, jangan lupa meletakkan tautannya di komentar. Biar saya bisa baca jawaban kamu :D.